Empowering people, businesses and societies with data-driven video technology
You will become part of one the world's leading providers of video management software. Since starting up in Denmark in 1998 our team has grown to include over 1,000 employees based in 25 countries. Today, our solutions are used in 500,000+ installations worldwide – with many more to come.
We believe that in addition to our strong and exiting technology, our success is also based on our dedication to putting people first – both the people we work with and the people around us. It's how we grow our culture, our business and our community. Because at Milestone, we grow together. Ready to elevate your career with an amazing team?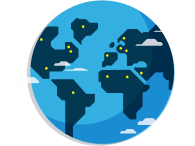 With more than 35 nationalities in 25 countries, diversity is a central part of who we are. To us diversity equals different perspectives, and different perspectives lead to new, brilliant ideas.
We are a global leading VMS provider. Because we believe in joining forces with the best in the market. Come help us make a difference.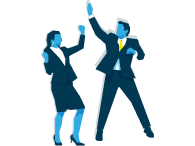 We optimize for life, not just for profit. Meaning that we embrace a healthy work/life balance, empowerment and professional training and development of our co-workers.
How Milestone makes a difference
How to catch a drug dealer in one minute
How we keep large crowds in sporting venues safe
How we support businesses with video technology
Ready to join a great team where we work, develop and blaze trails together? Then you've come to the right place. 


What is your field of expertise?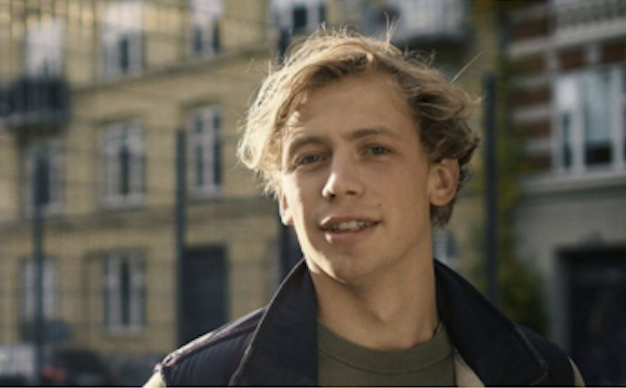 Do you want to crack the next code that changes the world?
Are you passionate about connecting with people, driving sales, being in the field, or giving technical support?
Does mixing code with creativity and problem solving put you on a high?
Do you love being the backbone of a dynamic international team?
Here are some of the steps you typically go through when applying for a job at Milestone.
You can always access your profile and edit or add documents. The hiring manager reviews your application. If there is a potential match you will be contacted by the hiring manager regarding the next steps.
The interview process varies between countries and positions. If you are selected for an interview, you will be invited to one or more interviews depending on the position. Technical positions will involve the relevant assessments.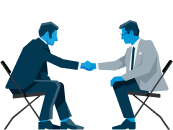 At the second interview, assessment tools will be part of the process. These enable the hiring manager to evaluate how well your skills match the position, and how much of a culture fit you would be.
After talking with references, the hiring manager selects the candidate and offers the position to him/her.
Talent Acquisition keeps candidates informed throughout the recruitment lifecycle.
You will at a minimum receive an email regarding your application after the screening process.